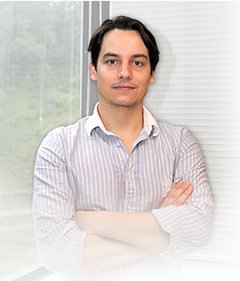 Registered user since Tue 13 Sep 2016
Name:
Bruno C. d. S. Oliveira
Bio:
I am an Assistant Professor in the Department of Computer Science at the University of Hong Kong.
Research Interests: my interests are centered around programming languages and methodologies. My existing research is mainly focused on lightweight generic programming techniques and the essence of (OO-style) design patterns. More generally, I am interested on the design of programming languages, functional programming, object-oriented programming, design patterns, aspect-oriented programming and concurrency.
Affiliation:
University of Hong Kong
Contributions