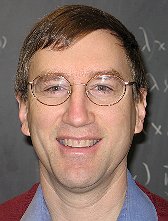 Registered user since Tue 27 Jan 2015
Bio:
I am a Professor, and Chair of the University of Central Florida's Dept. of Electrical Engineering and Computer Science, Computer Science division.
Research Interests: Programming and specification language design and semantics, formal methods (program specification and verification), aspect-oriented languages, object-oriented languages, distributed languages, type theory, programming methodology, software engineering, information assurance, computer science education.
Affiliation:
University of Central Florida
Contributions